JUEGOS ROBÓTICOS 2023
Sponsors
Summary of the tournament final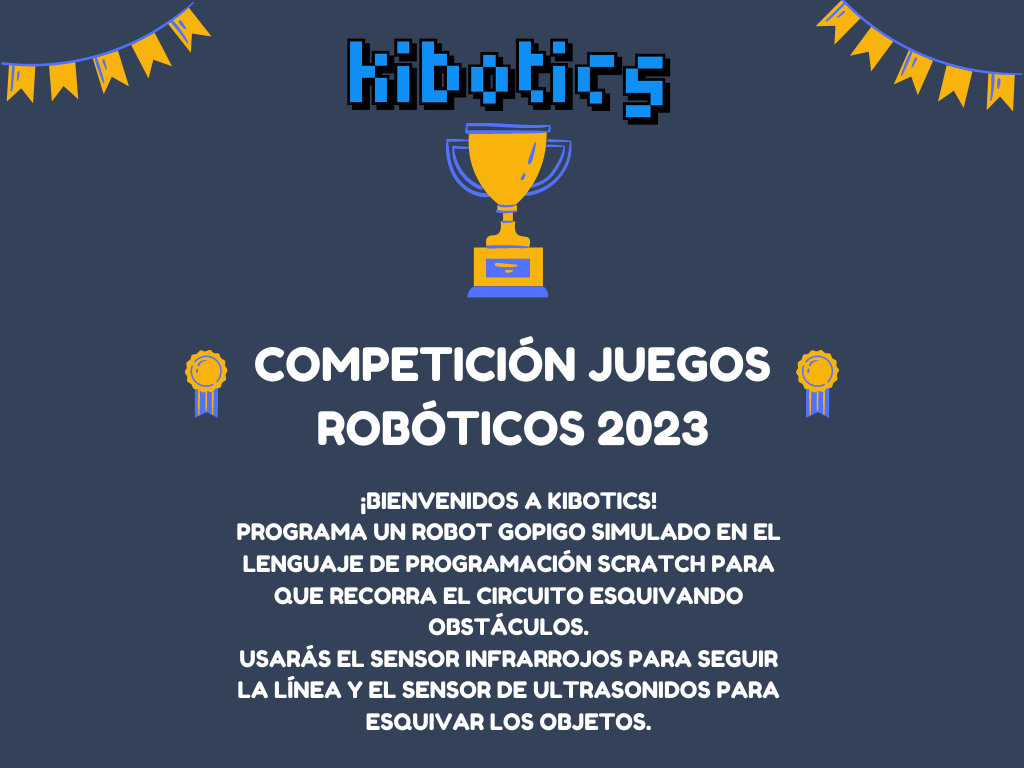 Reto Sigue líneas IR con obstáculos
GoPiGo Robot
In this video you can see an example of a solution.
Get the highest score! There is a prize for winning the tournament!
Read on for more information.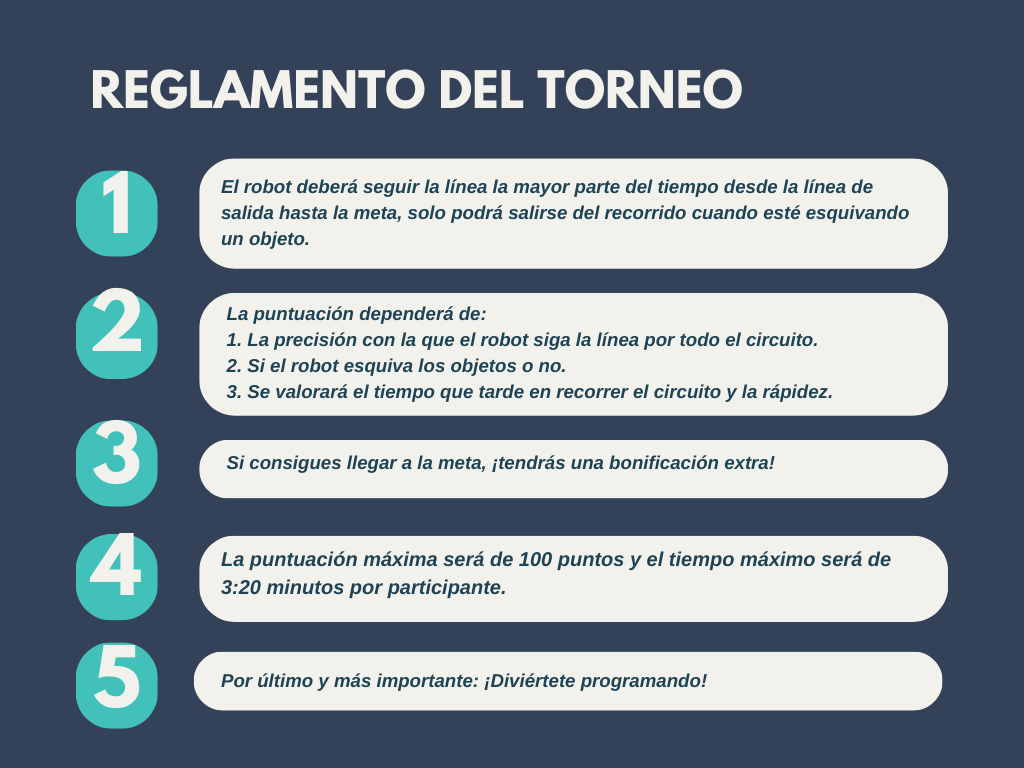 FREE REGISTRATION
Step 1:Registration at Kibotics REGISTRATION.
Step 2 Login with your username and password and reload this page.
Step 3: Click on the SIGN UP FOR THE TOURNAMENT button that will appear on this page once you are registered.
Paso 4: Entra en Kibotics, selecciona 'Juegos Robóticos 2023' en tu sección 'Mis torneos' y.... a jugar!
Plazo de Inscripción: 15 de Mayo de 2023 hasta el día 20 de Junio de 2023
El campeonato se celebrará el 25 de Junio y podrás realizar el ejercicio hasta las 23:59 del 22 de Junio.
Nota: El código que escribas en el editor de Scratch se enviará automáticamente en día 20 de Junio. No uses el versionado de código, es decir, no guardes el código con ningún nombre o no podremos acceder a tu código.
Do you have any questions or problems? Write to us in our Forum
Prizes
El participante que quede en primera posición ganará un ... ¡¡Robot Keybot!!
¡Podrás construir y controlar tu propio robot! Podrás moverlo y explorar el entorno usando un control remoto, ¡o incluso crear tus propias instrucciones para programarlo usando los sensores y actuadores y hacer cosas sorprendentes!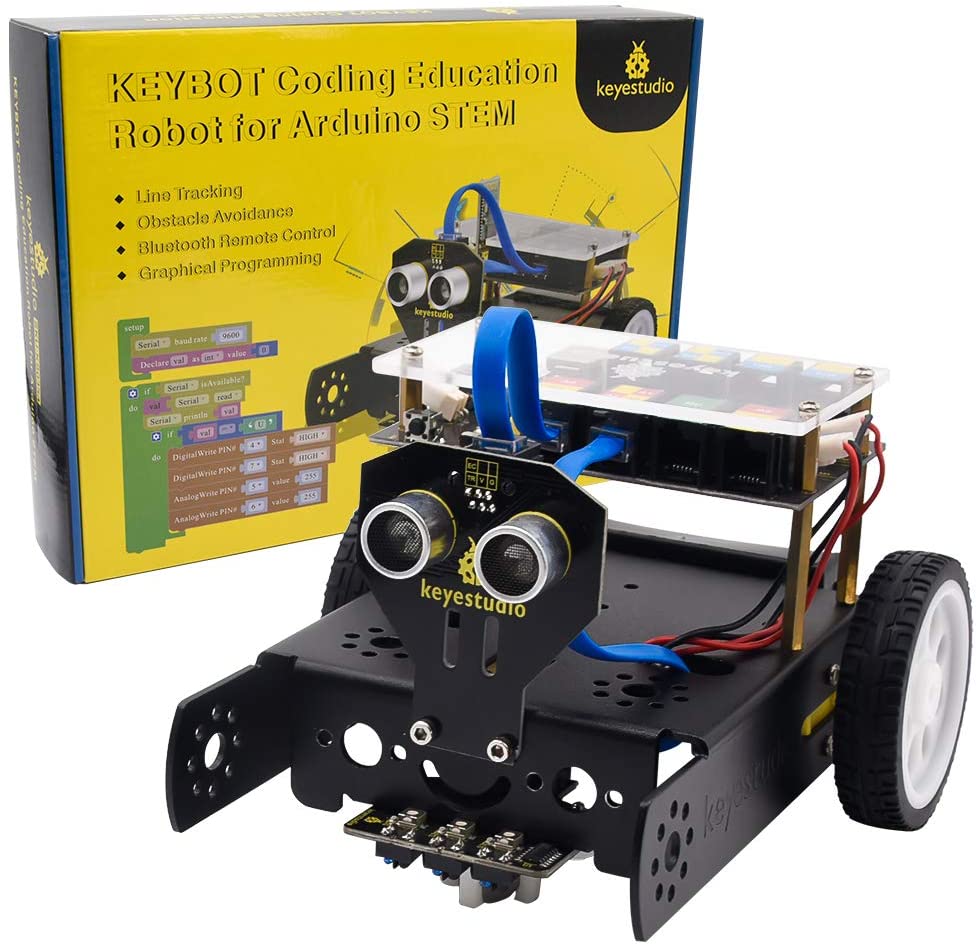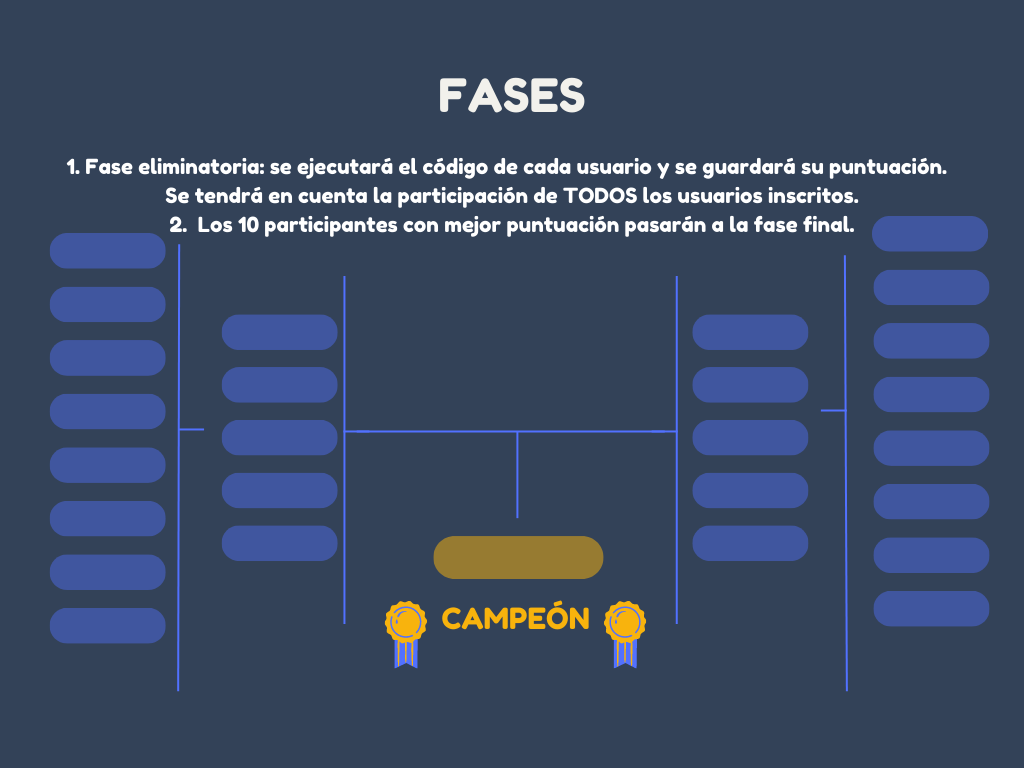 La fase final del torneo se podrá seguir en nuestro canal de Twitch y aquí el 25 de Junio de 2023 a las 12h
________________________
Final Ranking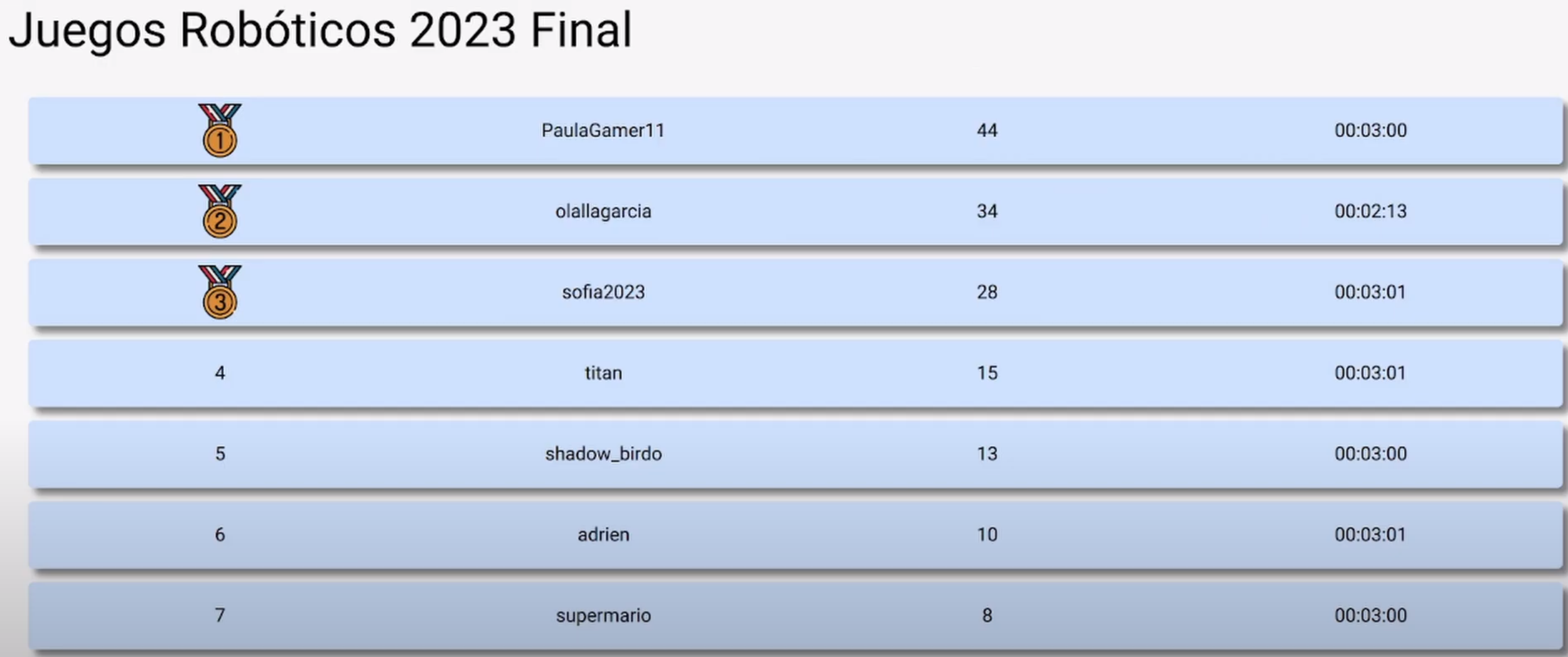 Revive el torneo celebrado el pasado 25 de Junio de 2023