Robotics Games 2021
This tournament will consist of performing the handkerchief exercise with the Scratch programming language. Your robot must follow the black line to the can, pick it up and return to the starting point with it.
Tournament Regulations
The robot must follow the line at all times.

If it manages to reach the height of the can, it adds up to 34 points.

If it manages to catch the can, he scores 14 points.

If it manages to get back to the starting point, he adds up to 66 points.

And if it has also managed to bring the can to the origin, he has a bonus of 20 points.

The maximum score is 100 points. The maximum time in the tournament will be 2 minutes per participant.
Prizes
First, second and third place finishers will each win a tello drone!!!

You can use it with the Kibotics platform and do things like this:
REGISTRATION
Step 1:Registration at Kibotics REGISTRATION.
Step 2: Log in with your username and password and reload this page.
Step 3: Click on the SIGN UP FOR THE TOURNAMENT button that will appear on this page once you are registered.
Step 4: Log in to Kibotics, select 'Robotic Games 2021' in your 'My Tournaments' section and .... to play!
Registration Deadline: May 14, 2021 to June 15, 2021
The championship will be held on June 18 and you will be able to complete the exercise until 23:59 on June 16.
Do you have any questions or problems? Write to us in our Forum
Steal the bacon challenge
The tournament can be followed on our Twitch channel and here on June 18, 2021 at 12 noon.
________________________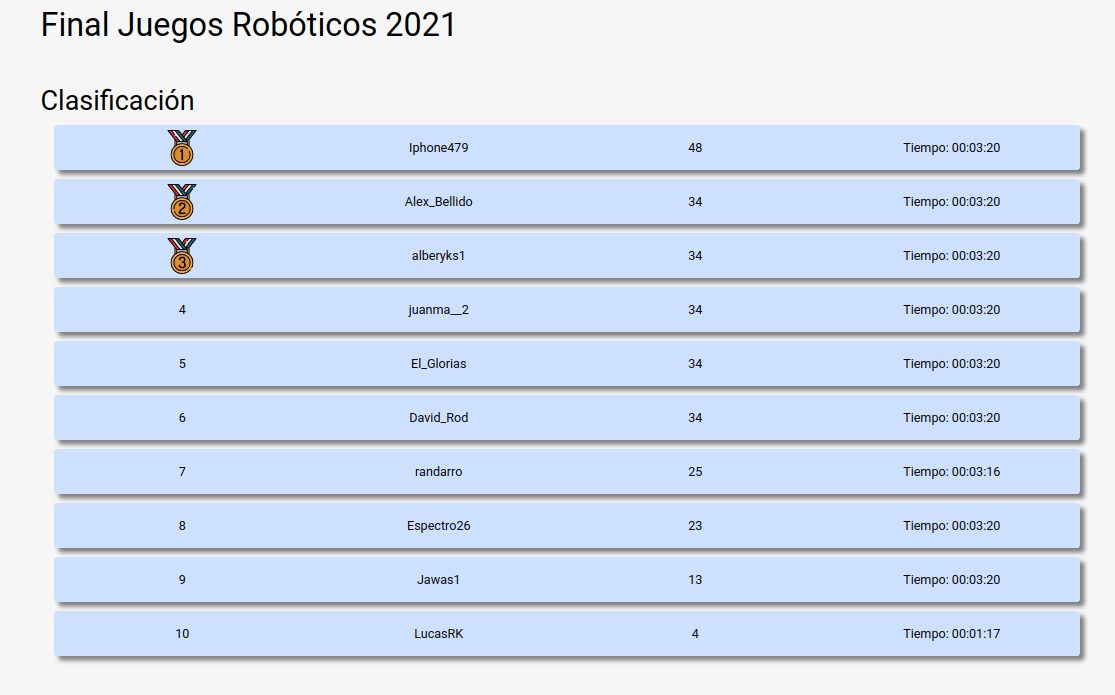 Relive the tournament held on 18 June 2021